A Well Kept Garden – Can add 20 per cent Value and Help Sell Your Home!
.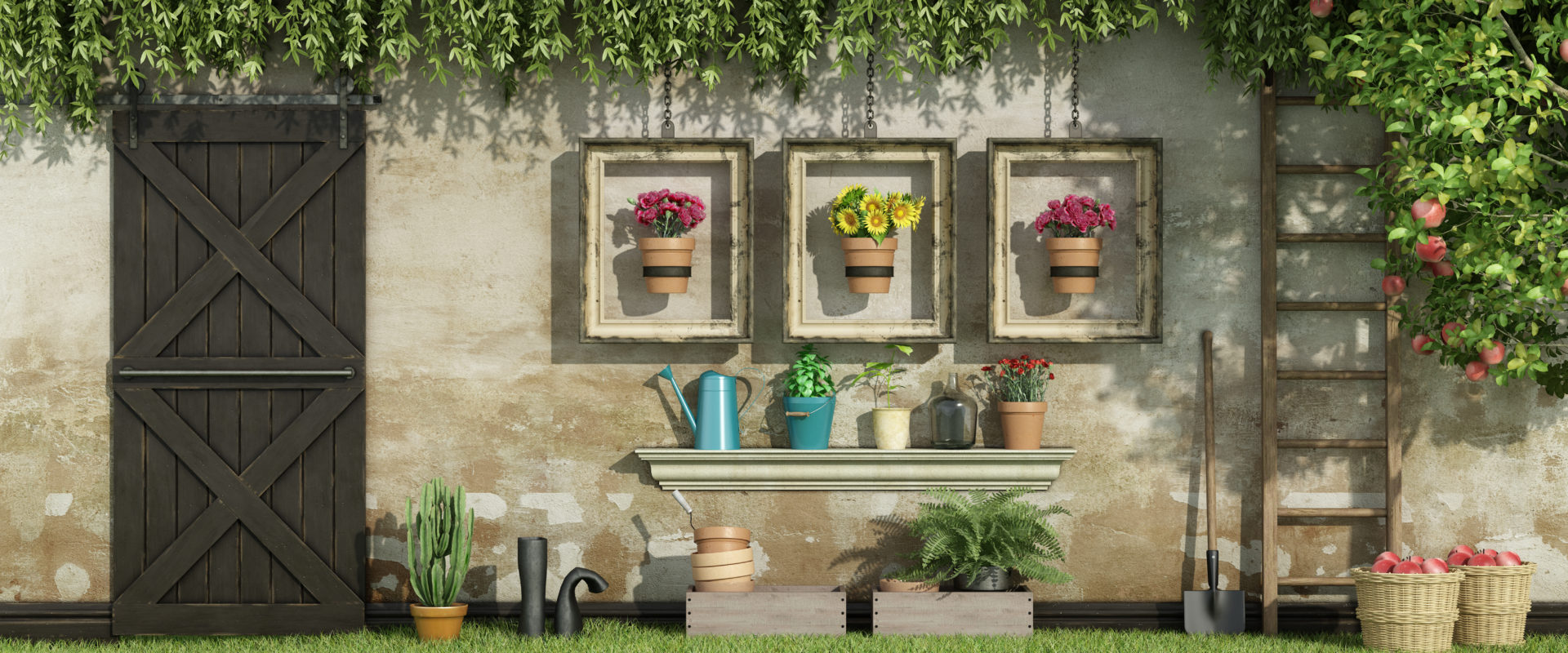 It's not just the presence of a garden alone that will help to sell a house. Research shows that a "well-kept" garden could boost the value of a property for sale by as much as 20 per cent. At the same time, another poll found that 80 per cent of respondents stated they would not be interested in buying a property without an outdoor space. More than half (54 per cent) claimed they were "put off" by an untidy garden.
In 2018, house hunters across the UK were generally prepared to pay more than £27,100 extra for a home with a garden, according to property portal, Zoopla. However, that figure rises to nearly £32,000 for those moving house in south east England followed by potential buyers in London paying an extra £31,500. Another survey of 2,000 property buyers found that more than 1 in ten (11 per cent) put a "private outdoor space" top of their wish list!
A garden space can make the property feel bigger
A property with a garden can really seal the deal for buyers, particularly in built up urban areas where a property's footprint has continually been squeezed to become an expensive commodity. Recent research shows that almost one in three properties on the market across the UK have no access to a garden. Consequently, if a property's indoor space is small, having access to a garden space which is also well maintained can make the property feel bigger.
The importance of a garden and keeping it tidy and attractive may never be as important as it is today. Why? As the house-buying demographic continues to evolve in a changing market, a house with a garden can be a big draw for young professionals as well as couples with young families. And let's not forget the traditional attraction for pet owners and retirees.
And there are a further number of important reasons for investing time and effort in getting your garden into shape to help sell your property.
A well looked after garden means the new owner won't have to spend money
It's always likely that a potential buyer will be financially stretched and mortgaged up to the hilt just to buy the property. They simply want to find a house where they can move straight in and spend nothing – or as little as possible – on redecorating. While this is especially the case with a kitchen and bathroom and main bedrooms, the same principle often applies to the garden. A well looked after garden means the new owner won't have to spend money, for example, on plants or laying a new lawn.
A couple with young children, will definitely see the garden as immediately providing an additional outdoor living space for children to play in and for entertaining friends and family. So setting your garden in very good order before putting a property onto the market should be an urgent priority on a house seller's to-do list. A garden containing particular features can definitely add value and even help sell your property.
Garden feature which adds the most value to a property
A recent survey of property agents reveals the garden feature which adds the most value to a property is actually the garden shed – according to more than 8 in ten respondents. More than three quarters of agents say that next on the added-value list was a good quality patio or paving, followed by secure fencing, walls or gates. Only around half of agents said that a water feature, garden furniture or an artificial lawn would be seen as an extra-value selling point.
Apart from large scale features, what smaller, relatively inexpensive yet effective actions can be taken to improve the look of a garden or small outdoor space?
Apply a coat of paint to the gates, fencing and decking boards
Firstly, a thorough weeding of all areas, especially paths and the patio, followed by cleaning the patio and / or decking area. Then attend to those long overdue repairs needed to fix any broken gates or fences. Next, apply a coat of paint to the gates, fencing and decking boards, even to tired-looking plant pots!
Depending on the time of the year, of course, repot plants into new tubs and add colour to borders with bedding plants. Additional features can include large, bright hanging baskets, bird feeders and outdoor solar powered lights.
However, it is also strongly recommended that a combination of all the above features is considered a more effective strategy than simply focusing on one alone.