Coronavirus and House Viewings: Eight In Ten House Sellers Not Put Off!
.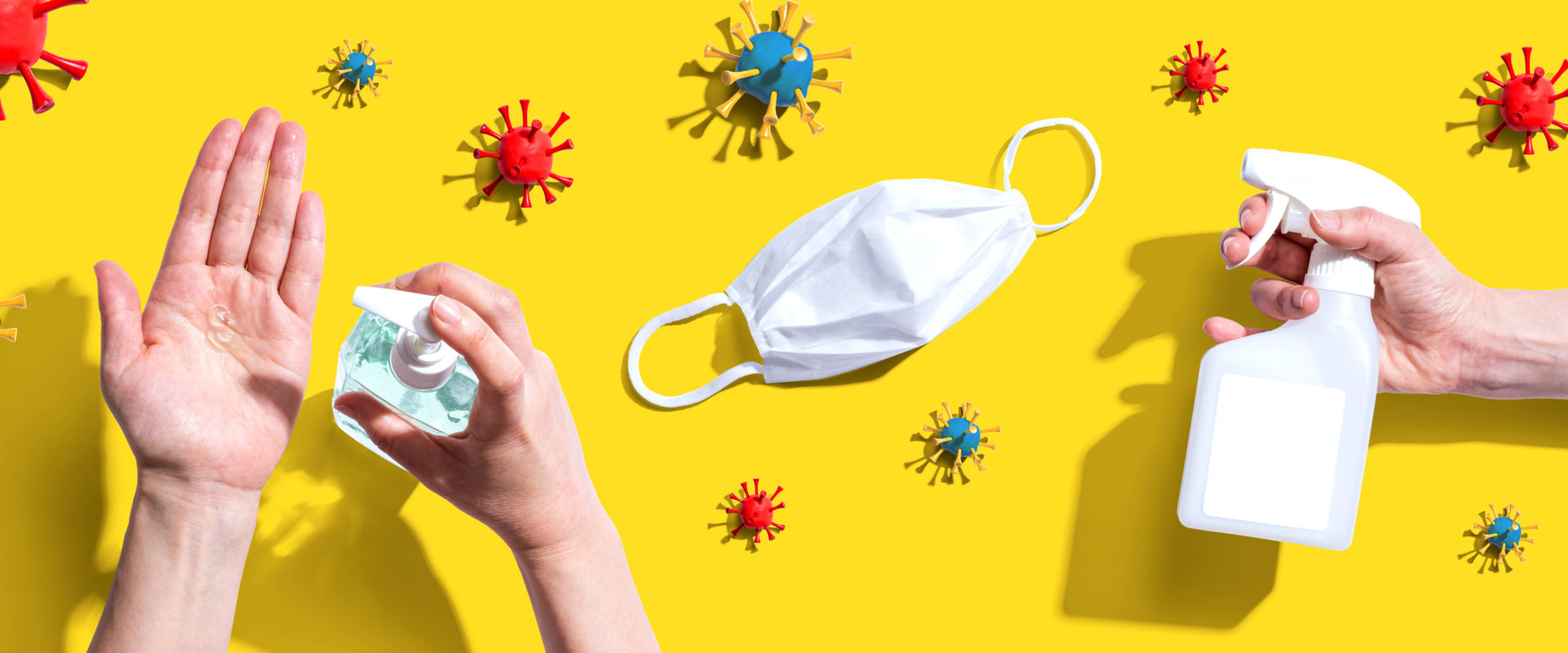 If you're a homeowner preparing to sell your house in the months ahead, you may fear the spread of coronavirus will impact home viewings. Should you simply postpone your moving plans until the number of people affected reduces or hold firm and continue to put your house for sale on the market listings?
As might be expected there are conflicting reports. One London estate agent claims that in a survey of 1,000 people, almost one in ten (9 per cent) who were about to buy or sell a house stopped immediately. A similar number planning to buy or sell later in the year have also put their "plans on hold", according to the agent. However, the same survey also found that more than eight in ten (83 per cent) said they had "not been put off".
That the overwhelming majority of house-sellers had decided they were determined to carry on with their moving plans is not too surprising. How frustrating must it feel to once again be faced with yet another obstacle to selling their house.
Properties coming onto the market in London had risen by nearly a third
Many house owners had already decided to shelve their moving plans once before due to a combination of Brexit uncertainty and a price growth slowdown. Following the December 2019 election, a property price bounce saw the housing market regain momentum. As a result, very patient house owners were being encouraged to take advantage of the unexpected early start to the traditional house selling season.
Figures for January and February indicate that house prices across the country were up by 2.3 per cent year on year – the "biggest annual jump since July 2018", according to Nationwide. It was also reported that the number of properties coming onto the market in London had risen by nearly a third (31 per cent). Further positive news came from mortgage lenders who reported that the number of residential transactions and mortgages approved for purchase had also risen around the same period. February also saw home viewings jump by 50 per cent on January.
However, as coronavirus continues to spread, property agents are now reporting cancelled viewings while others say there has been a rise in the number of video tours of their properties. Clearly no one is going to buy a house without a viewing in the 'real world' first. So, are there any measures can house sellers take if they have decided to keep their property on the market?
Level of properties for sale can attract potential buyers in a competitive market
Some sellers have asked their property agents to check where a potential buyer had been on holiday before a viewing is confirmed. But sellers can also be impacted. It was reported by one agent that one viewing was cancelled at short notice when it was discovered that the homeowner had just returned from Italy, which currently has the world's fourth highest number of coronavirus cases at over 3,000.
A number of agents have voiced concern over the impact of cancelled viewings and house sellers deciding to put their moving plans on hold once more. They claim that the recent market recovery is now slowing down again. It is only by maintaining a level of properties for sale can potential buyers be attracted to purchase in a competitive market.
Cancelling viewings and removing a property from the listings will likely lead to a greater price growth slowdown as coronavirus continues to cause more reaction amongst both house sellers and buyers. It could also mean bitter disappointment for those were finally encouraged to put their house on the recovering market  and are emotionally invested in finally selling their property in 2020.
CLICK HERE to book your home valuation NOW with Charlesons dedicated team.