Insider View: Why Marketing Your Property Needs Quality Photography
.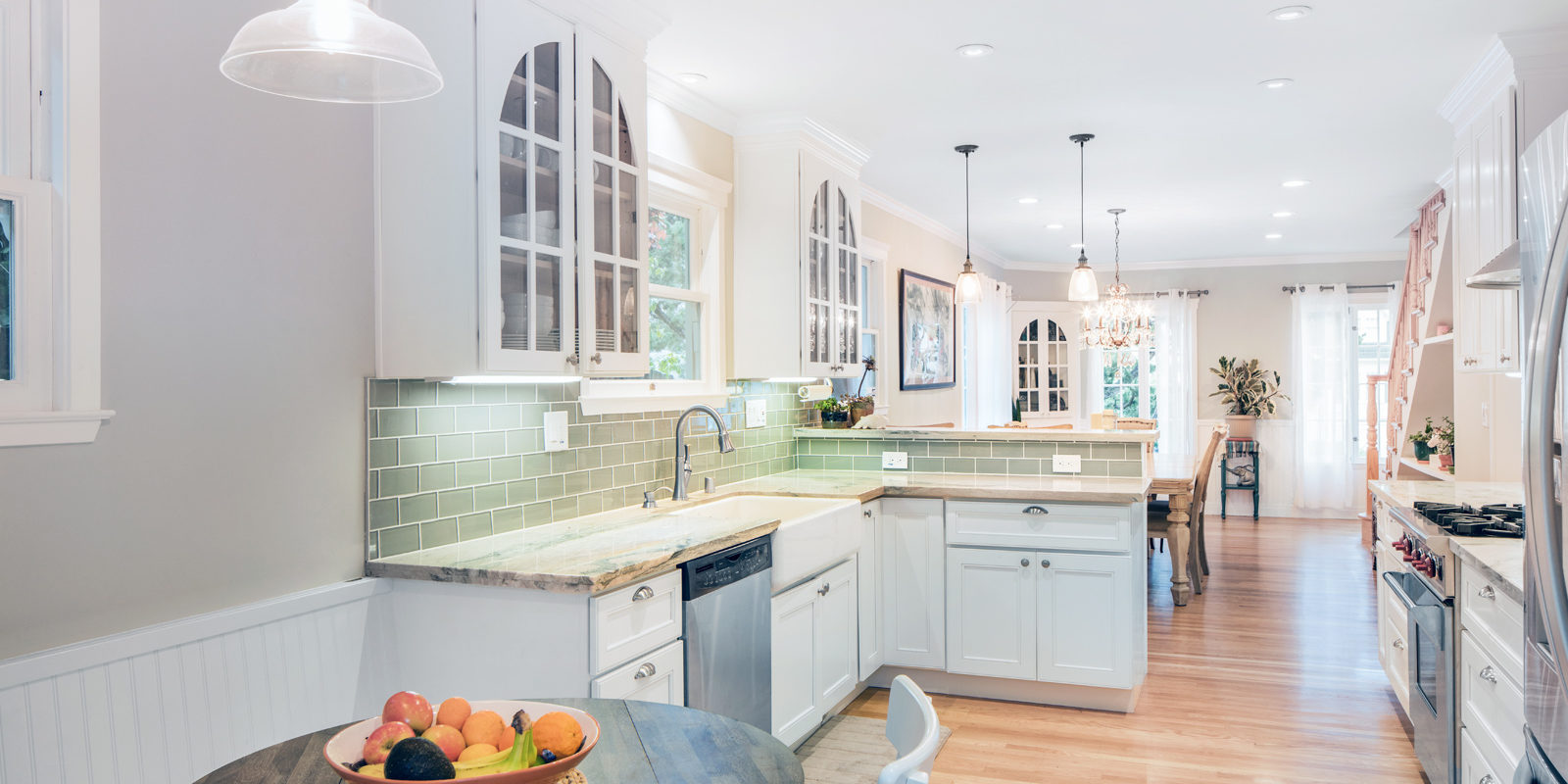 Success in selling your property in Redbridge – or in any other London borough – is as much to do with the way an estate agent markets your home as it is about the initial asking price. The tell-tale signs of an agent's approach can be instantly spotted by their standard of photography. It's an issue that continues to raise concerns from buyers, and particularly house sellers keen to sell a property as fast as possible.
In today's accelerated, online selling environment agents can often come under pressure to depart from expected standards. There was a time when somebody from the office might use a cheap SLR or even a disposable 'point and shoot' camera to quickly grab a handful of dull, awkward looking shots that left a lot to be desired. Now it's so much easier to zip round a property with a smartphone and instantly upload to site. Job done!
Extreme lenses…
Except it's not, of course. The owner can feel badly let down by an agent who promised they would do everything they could to sell their property. At the other end of the scale, if time has been spent slightly manipulating the photos, a prospective buyer can often feel annoyed if the images posted online significantly differ from the reality. These days legislation such as, The Consumer Protection from Unfair Trading Regulations 2008 sets out very clear guidelines, which are aimed at preventing the "doctoring" of photos or using extreme lenses to make interior spaces look much bigger than their physical dimensions.
First impressions not only count, they can virtually sell a property at first glance. Prospective buyers will instantly make up their mind to shortlist a property for viewing. An experienced, quality agent will only use a professional photography service who knows how to take care of those important details that ensure each of the chosen spaces and special features are presented at their best.
Insider tips…
So what are the "insider" tips that an expert experienced agent might advise to help prepare before sending someone to photograph your house?
The key to the entire endeavour is to show the house in a way that a prospective buyer can easily imagine as being their home. That means removing as many everyday objects belonging to the current homeowner!
Firstly, the outside of the house…
Ideally, photos should be taken on a clear bright, sunny day and at the right time of the day, i.e. when the sun is not creating harsh dark shadows. To prepare, clean and polish the front windows and tidy up the front by mowing the lawn, and removing all recycling bins. If possible, move any vehicles parked right in front of the house.
Next, the inside of the house…
Doing a quick tidy up is not enough! It's not just about arranging cushions, and removing scruffy throws and blankets from sofas. To try and capture the "look", it often helps to reposition the furniture to make a room look larger. Ensure all lighting is working, switched on, and also open all curtains or blinds to maximise the available light.
When actually doing the "tidy-up", it's important to remove anything that makes the room untidy, such as children's toys or piles of magazines, or items that simply look out of place. Remember also to remove all rugs, especially those on wooden or tiled floors.
How the kitchen is photographed is most important. Clear all items stored on the work tops, including appliances such as electric tin openers, and remove all tea towels, chopping boards, utensils, condiments and kitchen cleaners. Hide all bins including, pet bowls and beds, remove all fridge magnets and close all cupboards. There should be no unwashed items in the sink or on top. Place a vase of flowers and a bowl of fruit on the kitchen table or the central island.
Upstairs…
Going up the staircase… Straighten any photographs and pictures on the walls and remove any toys or clutter. Check each bedroom to ensure all beds are properly and neatly made. Shut all drawers and wardrobe doors, and anything stored under the bed should be completely out of sight. Ensure the curtains are open and neatly hang each side of the windows. Most importantly, remove any vast armies of fluffy toys kept on the bed and also lining the window sills. Completely clear the dressing table and polish all mirrors.
In the bathroom… remove all clutter from the sink, window sills and around the ledge of the bath, such as tooth brushes, soaps, shower gels, hair sprays and brushes, cosmetics, bath toys and trinkets. Put the toilet lid down, close the shower curtain, and remove the toilet brush and toilet paper from its holder. Any towels should be neatly arranged and folded.
An experienced, expert agent should advise with any further tips to make the best of marketing your particular property in hi-res photographic images, both posted online and featured in their window.