Will First Sight Of Your Front Door "Colour" A Buyer's Entire House Viewing?
.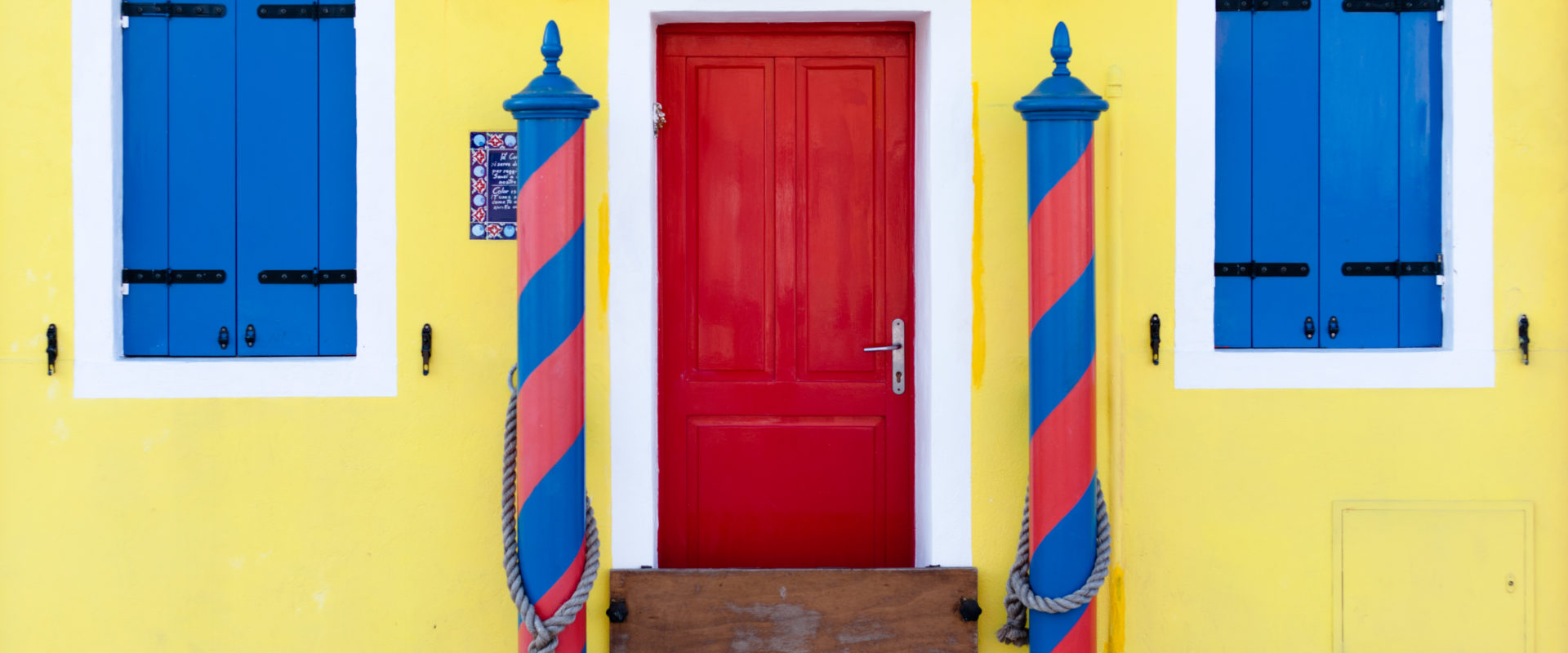 Every homeowner knows the first piece of standard advice for increasing your chances of selling a house is to give it a quick lick of paint, inside and out! In today's tough and complex property marketplace, anyone considering putting up their house for sale also needs to master the art of colour psychology.
Increasingly, a good local property agent will likely offer advice on a strategy for each room or space in the house. The aim is to maximise its potential to persuade potential buyers that "this is the one". A quick declutter involving the hoover, plumping up cushions and hiding children's toys five minutes before a viewing is not enough.
In today's marketplace, buyers are likely to be especially demanding
It seems that one in three house buyers will have a very precise and detailed picture of their ideal home. Their vision may also be influenced by the designer aesthetic of the perfect "showroom" look where they simply move in without much need to even change the colour scheme. In some cases, a buyer is prepared to wait until they find their "perfect home". Purchasing a property is of course a major investment, and in today's marketplace, buyers are likely to be especially demanding.
There's no doubt that the use of hi-res professional photography has also raised the property marketing bar, and the best agents advise that a house must be thoroughly prepared for "presentation" prior to a photo session. A "prepared" home can spend nearly three quarters less time unsold on property listings. According to a 2017 study, around 80 per cent of potential buyers claimed a well-presented property was easier for "seeing themselves actually living in the house as their new home".
Neutral shade has less risk of putting off a buyer
Recent research has also discovered that particular colours can definitely exert a positive first impression on potential buyers – even before they've walked though the door. And it is the colour of the front door that is a key focus of the UK survey. It seems that white was the most popular colour for a wood front or entrance door, followed by a natural stained and/or varnished finish, and black in third place.
More data also emerged on specific door colours that potential buyers found to their liking, including Oxford Blue, Racing Green and Pillar-box Red, followed by paler hues such as greys, Celadon Greens and Duck Egg Blues. The survey suggests that it is either a traditional door colour or an understated, neutral shade that has less risk of putting off a buyer when they stride up the front path.
So is a bold colourful statement in an on-trend purple, yellow or tangerine a total no-no? Some industry experts suggest that those "living in small Victorian terraces" – particularly in cities – can make a splash with bright colours or pastels. An otherwise average red brick property, for example, might be livened up with a dark blue door.
A question about the look of the window frames
The colour of the front door is only the first of a number of important items when considering a property's exterior and its immediate surroundings. Inevitably, a newly painted or installed front door will ask a question about the look of the window frames, sills, front porch, door step – and the front gate. Then there's the condition of the front garden unless it has been paved over to allow off-road parking.
Ultimately, first impressions do count. A negative first reaction can simply colour the entire viewing.